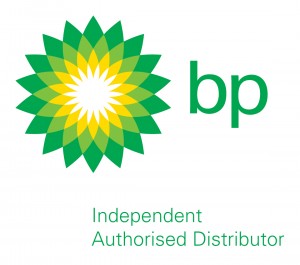 Introducing 87 former Murco filling stations that are joining the BP network in the first half of 2015, so that you and your drivers can enjoy even more convenient refuelling with your BP fuel card from Fuel Card Expert. 75 of the service stations are designated "bunker" sites so you will be able to obtain your weekly fixed price when using your BP Plus Bunker fuel card.
Please contact us for any more information.
Not a current fuel card holder? It couldn't be more simple to apply for a fuel card, just talk to one of our friendly team members on 0844 870 6958 or contact us online.
| Site Name | Address | Bunker Site | Map | Opening Date |
| --- | --- | --- | --- | --- |
| HANDSWORTH SERVICE STATION | HOLYHEAD ROAD, HANDSWORTH, BIRMINGHAM, B21 0LA | YES | View in Google Maps | 13/04/2015 |
| BEAUMONT FILLING STATION | PERSHORE ROAD, COTTERIDGE, BIRMINGHAM, B30 3BH | YES | View in Google Maps | 01/06/2015 |
| MARSTON GREEN SERVICE STATION | STATION ROAD, MARSTON GREEN, BIRMINGHAM, B37 7AB | YES | View in Google Maps | 26/05/2015 |
| BRIDGE HOPWOOD SERVICE STATION | BIRMINGHAM ROAD, HOPWOOD, ALVECHURCH, B48 7TR | YES | View in Google Maps | TBC |
| OVEREND SERVICE STATION | CORNGREAVES ROAD, CRADLEY HEATH, B64 7EA | YES | View in Google Maps | 30/03/2015 |
| DERRY SERVICE STATION | DOG KENNEL LANE, OLDBURY, B68 9NA | YES | View in Google Maps | 13/04/2015 |
| KNOWLE SERVICE STATION | KENILWORTH ROAD, KNOWLE, SOLIHULL, B93 0JD | YES | View in Google Maps | 11/05/2015 |
| BEAR CROSS SERVICE STATION | RINGWOOD ROAD, BEAR CROSS, BOURNEMOUTH, BH11 9LG | YES | View in Google Maps | 26/05/2015 |
| HAMWORTHY SERVICE STATION | BLANDFORD ROAD, HAMWORTHY, POOLE, BH16 5BN | YES | View in Google Maps | 07/04/2015 |
| WORTHING SERVICE STATION | SOMPTING AVENUE, SOMPTING, WORTHING, BN14 8HP | YES | View in Google Maps | 26/05/2015 |
| WICK SERVICE STATION | LONDON ROAD, WICK, BRISTOL, BS30 5SJ | YES | View in Google Maps | 20/04/2015 |
| ALMONDSBURY SERVICE STATION | GLOUCESTER ROAD, ALMONDSBURY, BRISTOL, BS32 4HY | YES | View in Google Maps | 07/04/2015 |
| HAVERHILL SERVICE STATION | STURMER ROAD, HAVERHILL, CB9 7UU | YES | View in Google Maps | 08/06/2015 |
| STRAWBERRY SERVICE STATION | CHESTER ROAD, BACKFORD CROSS, ELLESMERE PORT, CH1 6PH | YES | View in Google Maps | 07/04/2015 |
| WALLASEY VILLAGE SERVICE STATION | LEASOWE ROAD, WALLASEY VILLAGE, WALLASEY, CH44 2BY | | View in Google Maps | 01/06/2015 |
| COULSDON SERVICE STATION | CHIPSTEAD VALLEY ROAD, WOODMANSTERNE, COULSDON, CR5 3BR | | View in Google Maps | 27/04/2015 |
| RUGBY LEICESTER ROAD SERVICE STATION | LEICESTER ROAD, RUGBY, CV21 1DJ | YES | View in Google Maps | 07/04/2015 |
| RUGBY | LAWFORD ROAD, RUGBY, CV21 2HX | YES | View in Google Maps | 01/06/2015 |
| BINLEY WOODS SERVICE STATION | COVENTRY EASTERN BYPASS SOUTH, BINLEY WOODS, COVENTRY, CV3 2ZZ | YES | View in Google Maps | 20/04/2015 |
| RADFORD SERVICE STATION | JUBILEE CRESCENT, RADFORD, COVENTRY, CV6 3ET | YES | View in Google Maps | 18/05/2015 |
| BRIGG SERVICE STATION | BRIDGE STREET, BRIGG, DN20 8LY | YES | View in Google Maps | 01/06/2015 |
| CLEETHORPES SERVICE STATION | CLEETHORPE ROAD, GRIMSBY, DN31 3HW | YES | View in Google Maps | 27/04/2015 |
| BUCCANEER SERVICE STATION | GRIMSBY ROAD, CLEETHORPES, DN35 8AJ | YES | View in Google Maps | 05/05/2015 |
| CANTLEY SERVICE STATION | CANTLEY LANE, DONCASTER, DN4 6NN | YES | View in Google Maps | 27/04/2015 |
| ADWICK-LE-STREET SERVICE STATION | A638, ADWICK-LE-STREET, DONCASTER, DN6 7BX | | View in Google Maps | 27/04/2015 |
| SUPERMART NETHERTON | HALESOWEN ROAD, PRIMROSE HILL, DUDLEY, DY2 9PS | YES | View in Google Maps | 20/04/2015 |
| GOSPEL OAK SERVICE STATION LTD | GOSPEL OAK ROAD, OCKER HILL, TIPTON, DY4 0DS | YES | View in Google Maps | 11/05/2015 |
| STOURBRIDGE SERVICE STATION | HAGLEY ROAD, STOURBRIDGE, DY8 2LJ | YES | View in Google Maps | 30/03/2015 |
| CHINGFORD SERVICE STATION | HATCH LANE, CHINGFORD, LONDON, E4 6LP | | View in Google Maps | 01/06/2015 |
| MOSSHALL SERVICE STATION | WEST MAIN STREET, BLACKBURN, BATHGATE, EH47 7LX | YES | View in Google Maps | 30/03/2015 |
| AVON SERVICE STATION | FALKIRK ROAD, LINLITHGOW, EH49 7PJ | YES | View in Google Maps | TBC |
| FAIRFIELD SERVICE STATION | EDINBURGH ROAD, BROXBURN, EH52 5BQ | YES | View in Google Maps | 07/04/2015 |
| ROYSTON SERVICE STATION | EDINBURGH ROAD, WESTER DECHMONT, BROXBURN, EH52 6LS | YES | View in Google Maps | 11/05/2015 |
| BOWHOUSE SERVICE STATION | A801, MADDISTON, FALKIRK, FK2 0BX | YES | View in Google Maps | 07/04/2015 |
| CLARKSTON SERVICE STATION | CLARKSTON ROAD, GLASGOW, G44 3YR | YES | View in Google Maps | 26/05/2015 |
| SEAFAR SERVICE STATION | SEAFAR ROAD, CUMBERNAULD, GLASGOW, G67 1AP | YES | View in Google Maps | 26/05/2015 |
| CONDORRAT SERVICE STATION | MAIN ROAD, CUMBERNAULD, GLASGOW, G67 4DZ | YES | View in Google Maps | 26/05/2015 |
| ANDOVERSFORD SERVICE STATION | A40, ANDOVERSFORD, CHELTENHAM, GL54 4HS | YES | View in Google Maps | 27/04/2015 |
| CRONDALL SERVICE STATION | MILL LANE, CRONDALL, FARNHAM, GU10 5RP | | View in Google Maps | 30/03/2015 |
| FARNHAM SERVICE STATION | HALE ROAD, FARNHAM, GU9 9RD | YES | View in Google Maps | 05/05/2015 |
| WALTERS ASH SERVICE STATION | MAIN ROAD, WALTERS ASH, HIGH WYCOMBE, HP14 4XG | YES | View in Google Maps | 08/06/2015 |
| SHIRLEY FILLING STATION | GUILDFORD ROAD, GREAT BOOKHAM, LEATHERHEAD, KT23 4HB | YES | View in Google Maps | 18/05/2015 |
| ROSE COTTAGE FILLING STATION | KINGSTON ROAD, NEW MALDEN, KT3 3NS | YES | View in Google Maps | 13/04/2015 |
| BICKERSTAFF SERVICE STATION | FOUR LANE ENDS, BICKERSTAFFE, ORMSKIRK, L39 0EZ | YES | View in Google Maps | 30/03/2015 |
| PRESTATYN SERVICE STATION | MARINE ROAD, PRESTATYN, LL19 7HA | YES | View in Google Maps | 18/05/2015 |
| DUNSTABLE ROAD SERVICE STATION | DUNSTABLE ROAD, LUTON, LU4 8QR | | View in Google Maps | 05/05/2015 |
| MILLFIELD SERVICE STATION | LONDON ROAD, STONY STRATFORD, MK11 1JA | YES | View in Google Maps | 08/06/2015 |
| DEANSHANGER SERVICE STATION | BUCKINGHAM ROAD, DEANSHANGER, MILTON KEYNES, MK19 6JU | YES | View in Google Maps | 13/04/2015 |
| STAMFORD HILL FILLING STATION | STAMFORD HILL, STOKE NEWINGTON, LONDON, N16 5SR | YES | View in Google Maps | 20/04/2015 |
| BARNET SERVICE STATION | RUSSELL LANE, WHETSTONE, LONDON, N20 0BB | YES | View in Google Maps | 13/04/2015 |
| KINGS GARAGE SERVICE STATION | GRANTHAM ROAD, BINGHAM, NOTTINGHAM, NG13 8DF | YES | View in Google Maps | 11/05/2015 |
| ST BENEDICTS SERVICE STATION | DEREHAM ROAD, NORWICH, NR2 4HX | YES | View in Google Maps | 08/06/2015 |
| BROADSIDE SERVICE STATION | AYLSHAM ROAD, NORWICH, NR3 2HJ | YES | View in Google Maps | 18/05/2015 |
| WHITE HORSE SERVICE STATION | BECCLES ROAD, GORLESTON, GREAT YARMOUTH, NR31 8BL | YES | View in Google Maps | 20/04/2015 |
| VICTORIA FILLING STATION | EDGWARE ROAD, CRICKLEWOOD, LONDON, NW2 6LH | YES | View in Google Maps | 18/05/2015 |
| BLOXHAM SERVICE STATION | SOUTH NEWINGTON ROAD, BLOXHAM, BANBURY, OX15 4QF | YES | View in Google Maps | 07/04/2015 |
| HAVANT SERVICE STATION | HAVANT ROAD, EMSWORTH, PO10 7LE | YES | View in Google Maps | 18/05/2015 |
| SOUTHBOURNE SERVICE STATION | MAIN ROAD, SOUTHBOURNE, EMSWORTH, PO10 8JD | YES | View in Google Maps | 27/04/2015 |
| ROSE GREEN SERVICE STATION | HEWARTS LANE, ROSE GREEN, BOGNOR REGIS, PO21 3DS | YES | View in Google Maps | 20/04/2015 |
| TAG LANE SERVICE STATION | TAG LANE, INGOL, PRESTON, PR2 7AB | YES | View in Google Maps | 13/04/2015 |
| SUPERMART WALTON-LE-DALE | VICTORIA ROAD, WALTON-LE-DALE, PRESTON, PR5 4BA | YES | View in Google Maps | 05/05/2015 |
| READING SERVICE STATION | LONDON ROAD, READING, RG1 5BW | YES | View in Google Maps | 01/06/2015 |
| LEANDER SERVICE STATION | HENLEY ROAD, CAVERSHAM, READING, RG4 5LW | YES | View in Google Maps | 18/05/2015 |
| HORNCHURCH SERVICE STATION | UPPER RAINHAM ROAD, HORNCHURCH, RM12 4BZ | YES | View in Google Maps | 11/05/2015 |
| CUTLERS SERVICE STATION | NORTHFIELD ROAD, CROOKES, SHEFFIELD, S10 1QP | YES | View in Google Maps | 20/04/2015 |
| TINSLEY SERVICE STATION | SHEFFIELD ROAD, TINSLEY, SHEFFIELD, S9 2YL | YES | View in Google Maps | 18/05/2015 |
| HOPFIELDS SERVICE STATION | OLD KENT ROAD, BERMONDSEY, LONDON, SE15 1NZ | YES | View in Google Maps | 11/05/2015 |
| DULWICH FILLING STATION | EAST DULWICH ROAD, EAST DULWICH, LONDON, SE22 9BD | | View in Google Maps | 26/05/2015 |
| SLOUGH SERVICE STATION | HIGH STREET, CHALVEY, SLOUGH, SL1 2RU | | View in Google Maps | 07/04/2015 |
| MAIDENHEAD SERVICE STATION | COOKHAM ROAD, MAIDENHEAD, SL6 7EU | YES | View in Google Maps | 27/04/2015 |
| WANDLE SERVICE STATION | BISHOPSFORD ROAD, MITCHAM, SM4 6AP | YES | View in Google Maps | 01/06/2015 |
| STANTON ST QUINTIN SERVICE STATION | LOWER STANTON STREET, STANTON, CHIPPENHAM, SN14 6BN | YES | View in Google Maps | 30/03/2015 |
| WINCHESTER SERVICE STATION | BAR END ROAD, WINCHESTER, SO23 9NP | YES | View in Google Maps | 05/05/2015 |
| BLACKFIELD SERVICE STATION | HAMPTON LANE, BLACKFIELD, SOUTHAMPTON, SO45 1WE | YES | View in Google Maps | 11/05/2015 |
| STANFORD-LE-HOPE SERVICE STATION | LONDON ROAD, STANFORD-LE-HOPE, SS17 0LD | YES | View in Google Maps | 01/06/2015 |
| BATTERSEA SERVICE STATION | PARKGATE ROAD, BATTERSEA, LONDON, SW11 4NP | YES | View in Google Maps | 11/05/2015 |
| STREATHAM SERVICE STATION | STERNHOLD AVENUE, STREATHAM, LONDON, SW2 4PB | | View in Google Maps | TBC |
| TAUNTON DEANE SERVICE STATION | BLACKBROOK PARK AVENUE, DEANE GATE, TAUNTON, TA1 2PX | | View in Google Maps | 30/03/2015 |
| ST JOHNS HILL SERVICE STATION | ST JOHNS HILL, SEVENOAKS, TN13 3NY | YES | View in Google Maps | 26/05/2015 |
| ASHFORD SERVICE STATION | BROOKFIELD ROAD, ASHFORD, TN23 4ES | | View in Google Maps | 20/04/2015 |
| BEDFONT SERVICES | STAINES ROAD, BEDFONT, FELTHAM, TW14 8PA | YES | View in Google Maps | 13/04/2015 |
| STANWELL SERVICE STATION | BEDFONT ROAD, STAINES, TW19 7LU | YES | View in Google Maps | 05/05/2015 |
| HAYES SERVICE STATION | HAYES ROAD, SOUTHALL GREEN, SOUTHALL, UB2 5LN | YES | View in Google Maps | 13/04/2015 |
| CHISWICK TEST CENTRE | SOUTH PARADE, BEDFORD PARK, LONDON, W4 5LG | | View in Google Maps | 30/03/2015 |
| DROITWICH SERVICE STATION | WORCESTER ROAD, WYCHBOLD, DROITWICH, WR9 8AN | | View in Google Maps | 27/04/2015 |
| ROYAL OAK FILLING STATION | BLACKHALVE LANE, WEDNESFIELD, WOLVERHAMPTON, WV11 1BQ | YES | View in Google Maps | 05/05/2015 |
| CLAREGATE FILLING STATION | CODSALL ROAD, TETTENHALL, WOLVERHAMPTON, WV6 9QP | YES | View in Google Maps | 05/05/2015 |