You enjoy significant cost and time savings with any of our fuel cards, but that is only the beginning of our services. We can help with everything from day-to-day tasks, such as confirming insurance and MOT validity, to long-term planning, such as creating a sustainability strategy.
If you need to cut your diesel or petrol costs, Fuel Card Services has the answer – and there are many more ways that we can help you. Offering a choice of fuel cards to help you control your fuel costs is just the start.
With years of experience in serving every type of industrial and commercial fleet, including the public sector, we understand your concerns. We know the challenges you face every day. Whether you run two vehicles or two thousand, we are ready to help with the issues that matter.
Bring your fleet services questions, from improving driver safety to HMRC compliance, to us. Fuel Card Services has built an unbeatable range of services to meet your specific vehicle management needs. We know what to do and are ready to help.
Whatever you choose from our unbeatable fuel cards range, you can complement it with equally valuable additional services. You can be assured of our renowned quality in meeting your specific needs.
All the help you need
Count, control and cut and fleets emissions - CO2Count
Keeping track of your fleet emissions ought to be a high priority. Apart from reducing your carbon footprint, running greener vehicles is good for your bottom line. It really is that simple: the less fuel you burn, the lower your fuel bill.
You can only work on reducing your emissions if you know what they are now, then monitor them as you implement sustainability measures. We can help, with CO2Count.
CO2Count offers you a regular formal certificate showing your emissions of CO2, CH4 and N2O, vehicle by vehicle. Your online access enables on-demand reports for any given period cover the whole fleet, groups or any single vehicle.
For every CO2Count Certificate issued, a donation to Cool Earth helps to protect endangered rainforests and support rainforest inhabitants. Whether or not you have a formal strategy on community involvement, this donations shows commitment to making a real difference on climate change.
Make you emissions monitoring easy, with peace of mind that comes with knowing that you meet all UK and EU statutory requirements.
CO2Count gives you:

Complete transparency for your greenhouse gas emissions
Continuous emissions monitoring with consistency
Benchmarking for emissions reduction measurement
Independently sourced third-party evidence for emissions auditors
For all other benefits, call us now on 0844 870 7893.
Reducing mileage claims by 24% - MileageCount, Private and business mileage capture
If you have anyone making business and private trips in the same vehicle, you and HMRC both need to know all about it. Whatever your own standards, the taxman will expect perfect records.
That means exact mileage, not an estimate, for each journey. You need to know places, times and reasons for every trip. Then, you have to present all the information in the way that HMRC demands. Mileage capture and reporting by manual methods is a labour-intensive, time-consuming administrative nightmare. We can help, with MileageCount.
Every journey is recorded automatically within the vehicle, then simply downloaded to your system. Drivers easily allocate each trip as business or private, then you quickly and easily confirm the details.
Even a few honest mistakes could trigger a full HMRC Business Records Check. That means days of invasive disruption to the business, plus the potential for major financial penalties. We can help you to avoid that.
MileageCount means: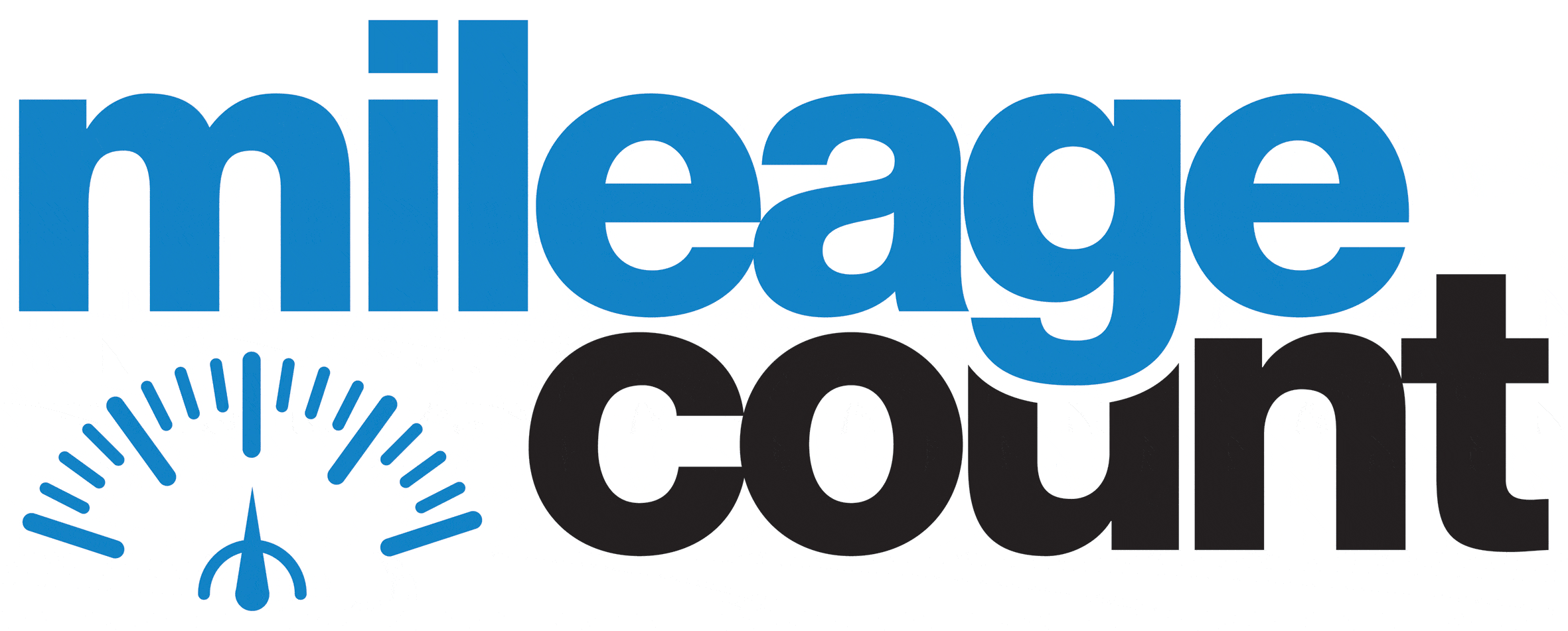 No reliance on drivers keeping full manual records
No guesswork or 'rounding up' of mileages
No wrongly allocated journeys
No need for lengthy validation processes
No risk of incomplete or inaccurate data
For all other benefits, call us now on 0844 870 7893.
No liability, no worries - Card Protect
Any time that you issue something to a colleague, you have to worry about it being lost or stolen. If the item in question is a fuel card, your natural concern has to be financial. Just a single unauthorised refuelling of a truck could mean a bill for over £1,000.
You could just hope that none of your drivers will ever lose a fuel card. You might rely on being lucky enough that nobody ever steals one of your fuel cards. Or, you could take sensible precautions to safeguard your bottom line. We can help, with Card Protect.
Card Protect does exactly what the name suggests, in a very simple way. All that you have to do is register and then let us know if you have a problem. Without Card Protect, you can be liable for fraudulent drawings for up to 48 hours after card loss. With this safeguard, your liability ends as soon as you notify us of the loss.
It means complete peace of mind, with zero-liability coverage for losses of up to 12,000 litres on your fuel card account.
Card Protect: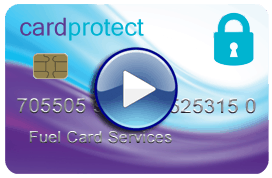 Simple online notification of card loss or theft
Phone notification option during working hours
For all other benefits, call us now on >0844 870 7893.
Saving time, money and work - Drivers Club App
You find the right fuel card to cut the cost of refuelling. You benefit from virtually eliminating administration and paper documentation. You know that filling up is going to be fast and easy for your drivers. You save money, you save work, you save time.
It all falls apart when a driver forgets where to refuel, or does not know. They could pull over and consult the site guide, they could park and check locations online, they could take the easy way out and call the office for directions. Whatever they do wastes your time and costs you money. We can help, with Drivers Club.
Free membership of Drivers Club includes a free, easy-to-use smartphone app to find to find the nearest pump in seconds, anywhere in the country.
Driver have an incentive to register, because Drivers Club also brings regular special offers and much more. These include exclusive offers on car purchase, discount on experience days and savings at retailers. Membership is not restricted to your drivers. You can also become a member, for free, and so can your family and friends.
Register now and start to save time and money.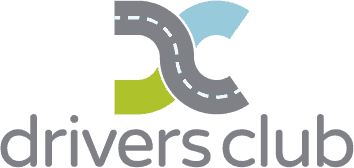 Free Drivers Club app:
Saving time, with no need for a driver to hunt around for fuel
Saving money, refuelling with the right fuel card
Saving miles, using the smartphone's own internal GPS for perfect accuracy
Saving work, with drivers not needing instructions from the office
For all other benefits, call us now on 0844 870 7893.
Save up to 50% on service and maintenance bills - Completeservice
You reduce your fuel bills, monitor emissions, track mileages, improve driver efficiency and save money and time. You still face the major costs of keeping your vehicles on the road – several hundred pounds annually for each vehicle. The significant cost is not the only issue.
You could find a good supplier, use them for everything and simply hope that their competitors make no effort to improve and catch up. Alternatively, you could shop around and spend hours online and making calls every time that a vehicle needs attention. Neither option makes much sense. We can help, with Completeservice.
Completeservice is the simple way to reduce maintenance and servicing costs. Just tell our service operators what you need, then let them find the best price and book the work. Whether you manage company-owned or grey fleet vehicles, you can enjoy all the Completeservice benefits.
It all adds up to serious cost reductions, with the fully managed service meaning real time savings and complete peace of mind. You can limit work to essential maintenance only, authorise extra options and more.
Completeservice benefits: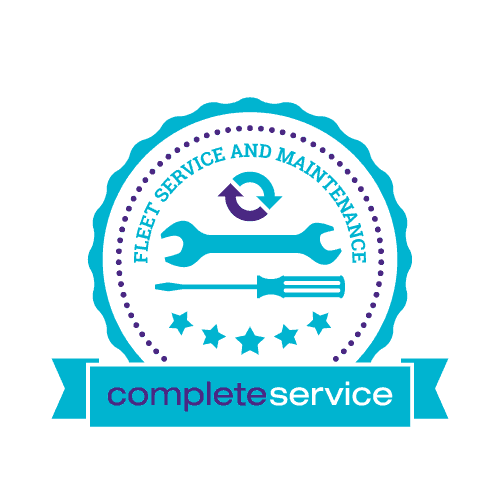 Savings of up to 50% on main dealer prices through a nationwide network
Lower costs for labour, parts and MOT testing
Free collection and return of washed, vacuumed vehicle when car is serviced
Technical support including essential work validation and 24-hour driver helpline
Quality guarantee through Bosch Car Service
Optional courtesy car
For all other benefits, call us now on 0844 870 7893.
Taking care of your drivers and your business - Completecare
Your colleagues might think that managing vehicles, ensuring their effective contribution to the bottom line, is your top priority. You know that your duty-of-care obligations, both legal and moral, are far more important. Nothing outweighs ensuring that you have policies in place to protect them, other road users and the public.
You have to consider everything that might bear upon their safety and wellbeing, from vehicle roadworthiness and reliability to training and insurance. We can help, with Completecare.
Completecare is available to cover drivers of company vehicles, owner-drivers and a mixture of the two. You can choose the level of service to meet your needs, all provided through an award-winning partner.
Having safer drivers means having fewer, less damaging, less costly accidents. That reduces lost working time, keeps insurance premiums down, cuts maintenance costs. It also protects your reputation.
Completecare offers: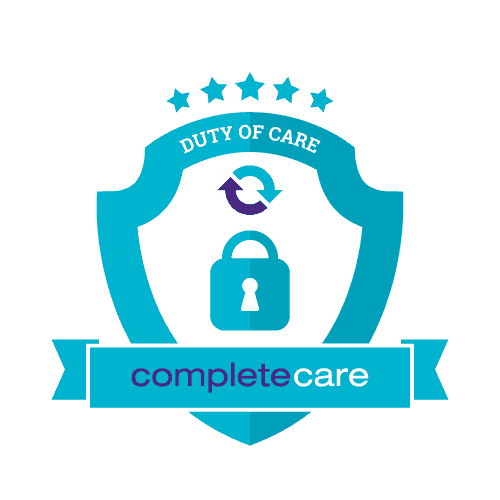 Comprehensive audit of legal compliance
Risk audit analysis reporting
Driver risk assessments and licence checking
Driver safety policy creation
Full support for H&S and HR functions
Why not take advantage of our free Compliance Healthcheck? Click here to complete our quick and easy online form.
For all other benefits, call us now on 0844 870 7893.
Clear Vision at reduced costs - Auto Windsreens
You know about the importance of having a chipped or cracked windscreen replaced promptly, even if it does not interfere with the driver's vision. Replacement is urgent because the windscreen provides vital structural reinforcement for the vehicle.
Delay is not simply a matter of risking MOT failure, but of increased vulnerability – and meeting your duty of care obligations.
Even drivers who know this may be reluctant to take a vehicle off the road for the work.
You need to ensure that your drivers never jeopardise safety by delaying windscreen replacement. We can help, with Auto Windscreens.
Your drivers should all have our Drivers Club app, which they can use to book a fast replacement through Auto Windscreen. The award-winning, ISO 90001 accredited service is available 24/7, nationwide. As an incentive, after the job is completed the driver will be sent a £10 Compliments voucher. This will arrive within days and can be spent with 100+ major brands, including such national chains as Argos, B&Q, Boots and W H Smith.
Risks?

Cracked glass is less resistant to the high pressures when the vehicle is moving
Damaged glass is more vulnerable to extremes and variations in weather
Safe airbag operation could be diminished by a defective windscreen
Already damaged glass is more easily shattered by flying stone chips
Roof collapse is more likely in a rolled vehicle with an already damaged windscreen
For all other benefits, call us now on >0844 870 7893.
The right fleet & sustainability management advice - Fleet Matters / The Green Journey
You can save a significant amount of time and money with the right fuel cards and the right services. The savings are significant and take effect right away, but you need to keep abreast of new advances in fleet management.
To ensure that you are fully informed on the latest news, including new ways to improve fleet efficiency, you need the right information resources. We can help, with Fleet Matters and The Green Journey.
Fleet Matters is a regular flip book, available for free online, which contains straightforward guidance of relevance to any size or type of fleet. It covers owned and leased vehicles, owner-drivers and grey fleets.
The Green Journey is our approach to helping fleet managers with your sustainability commitments. It combines years of working with fleets and own experience in achieving industry leading certifications. The latest news is presented as a flip book, also available online for free, and relevant to any type or size of fleet.
Fleet Matters offers you: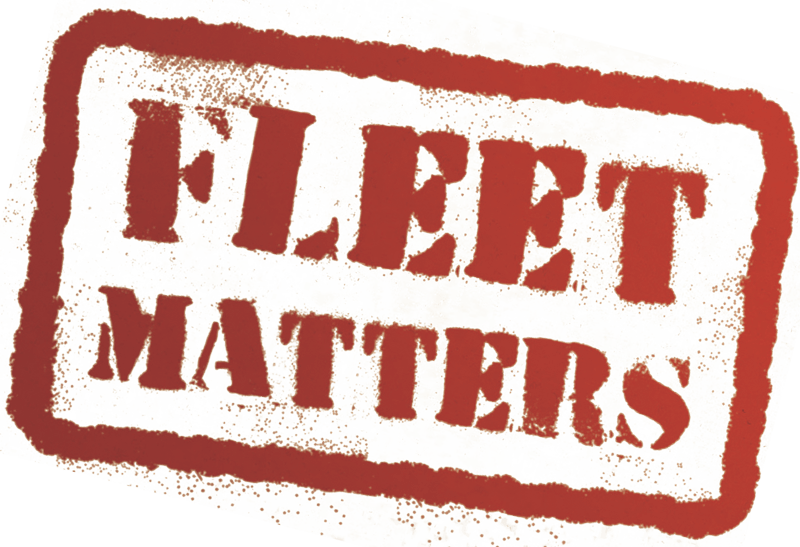 Single-topic focus in each issue
Suggestions presented as 'action points'
Help based on years of experience
All past issues freely available
The Green Journey includes: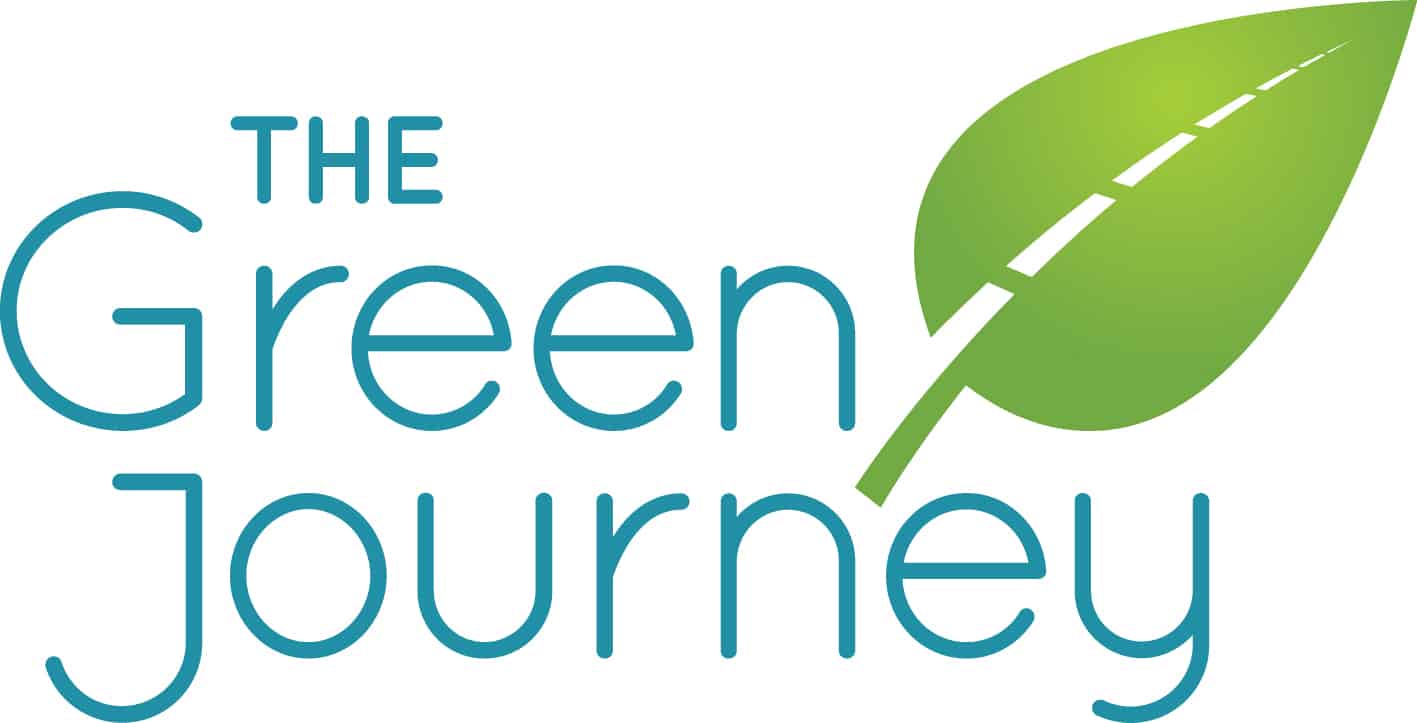 On setting and meeting strategic sustainability goals
Setting clear and measureable benchmarks, defining targets and monitoring results
Practical steps on exhaust emissions, journey efficiency and fuel consumption
Recent environmental news
For all other benefits, call us now on >0844 870 7893.
Your direct route to fuel savings - eServices
Our eServices fuel card management system allows all our Fuel Card Services customers to take control of your fuel card account 24/7.You can view or download detailed transaction information into Microsoft packages such as Excel, order and cancel cards in a secure manner, as well as view or download a complete list of all your cards and their individual details, including:
Live cards
Stopped cards
Vehicle registration/driver name
Expiry date
Invoices direct to your email inbox - eBilling
eBilling allows you as a Fuel Card Services customer to receive your invoices and statements direct to your email address as soon as they are produced, therefore avoiding delays in the post. Your invoices and statements are sent to you in a widely acceptable electronic file format (PDF). This file format, once converted cannot be manipulated and therefore is acceptable for VAT and Inland Revenue purposes. You should advise your local Tax office if you intend to change to eBilling using the template document supplied.
M6Toll
Fuel Card Services is delighted to extend the option to its Shell & Diesel Direct fuel card account customers the ability to allow its drivers to use their cards to pay for the M6 Toll, reducing the need for pay and reclaim or an alternative form of payment.
To download our Additional Services Brochure, please click here.
For all other enquiries, call Fuelcard Expert on >01235 773 685