UK Fuels has closed two of its sites: Hildenborough Service Station (Hildenborough, TN11 9ND) and EG Bangor (Junction 11 Expressway, LL57 4BO).
Alternative sites for EG Bangor are: Modurdy Dolydd Garage (Caernarfon, LL54 7EF), Madog Garage (Porthmadog, LL49 9NY) and Mostyn Broadway (Llandudno, LL30 1YR).
Alternative sites for Hildenborough Service Station are: Crowborough Service Station (Crowborough, TN6 2SP), South Eastern Tanker Services (Essex RM9 6EG) and Applegreen Wadhurst Service Station (East Sussex, TN5 6RP).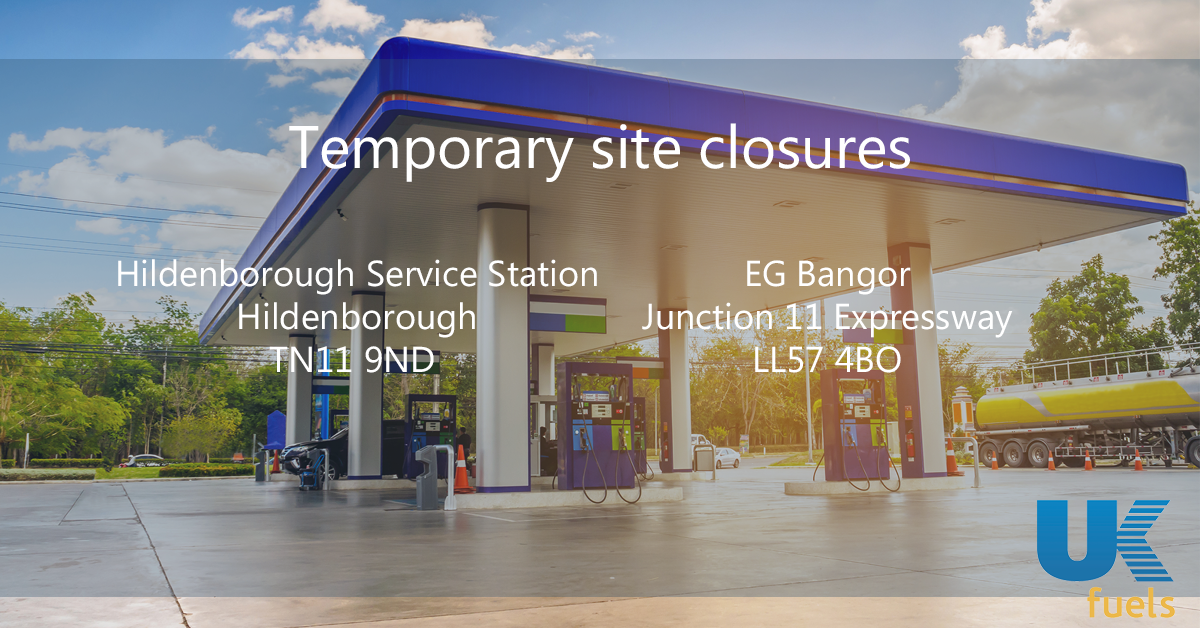 Find out what a UK Fuels card can do you for you here.
Alternatively apply online and start saving today.