There is no law requiring fleet managers to equip themselves with tread gauges and personally check the tyres of every vehicle on their books. Such a law, apart from being downright silly except for the smallest of fleets, would be almost impossible to enforce. When it comes to tread depth on fleet tyres, though, that is where the good news ends.
There is no law specifically mentioning both, "fleet manager," and "tread depth." We don't need one. For the last five years, fleet managers been legally responsible for much more than tyres. They need to worry about every aspect of their vehicles – and of their staff's ability to drive them safely. Their own bosses, up to board level, should be equally concerned. If a fleet vehicle is involved in an accident, with an unsafe tyre as the possible cause, any of the company management could find themselves in court.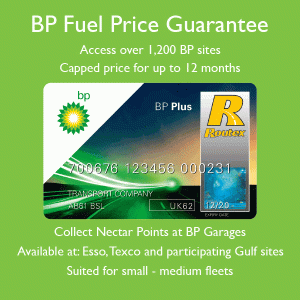 Welcome to the world of the Corporate Manslaughter and Corporate Homicide Act, 2007. The company is liable if serious management failures lead to a gross breach of its duty of care. If somebody dies because of this, you can be found guilty of corporate manslaughter. You can't check every tyre and telling your drivers to do it won't be enough. Make sure that you can prove that all drivers know how to check every aspect of their vehicles, that you have instructed them when to do it and that this includes formally recording all such checks.
Running a fleet is a challenge, especially if you are responsible for what others do in your absence. One area entirely within your control, without needing to be present, is fuel. We can help with refuelling management. Find out how at www.fuelcardservices.com, email enquiries@fuelcardservices.com or call us on 0844 870 9988. For lower, completely managed fuel costs, Fuel Card Services is ready to help you find the best possible deal.