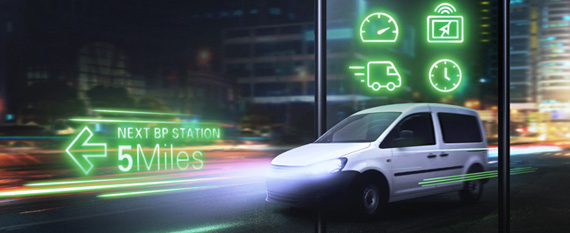 Telematics solutions have become a hot topic of conversation recently but can they really benefit your business? We've compiled a quick view of some of the key ways telematics may be able to save you time and money.
Driver behaviour – from improving efficiency to identifying and correcting downright dangerous driving, a key benefit of telematics data is being able to see how your fleet is really driving. Getting this insight and acting upon it offers opportunity to save costs on fuel consumption, vehicle repair and helps protect your brands reputation on the road.
Saving admin time – telematics data can save you time through mileage capture, working hours and driving time reports reducing the time you spend on admin and reconciliation. Mileage capture with telematics, or as a standalone solution, automatically records driver journeys and allows them to edit and submit their business mileage easily. Once all driver mileage expense are approved, the solution collates each approval into one report which is submitted directly to payroll, saving your drivers and administrators time and saving you money.
Real time response – some telematics solutions give you the option to make real time decisions based on up-to-the-minute data, including sending two way messages to drivers. If you're keen to be hands on this can be a very effective way of ensuring your fleet is always at its most efficient.
Fraud and theft – by capturing large amounts of data, telematics offers the ability to easily identify when behaviours deviate from transaction history and send alerts to highlight this. And with some solutions offering real time tracking and tracing of vehicles you can rest easy that you always know where your vehicles are.
If you think telematics or standalone Mileage Capture may be able to help your business there are a wide range of options available.
Find out more about the BP Plus Fleet Card – Here.