UK Fuels has expanded to include two new Harvest forecourts in Letchworth and Midway, growing their network size to 2,271 sites in total. The UK Fuels network now includes 565 HGV friendly forecourts, 305 Ad Blue sites, 267 Gas Oil Sites and 99 Motorway/Truckstop stations.
Also note that the MFG Derry Service Station (Shropshire, B67 7EN) has been closed.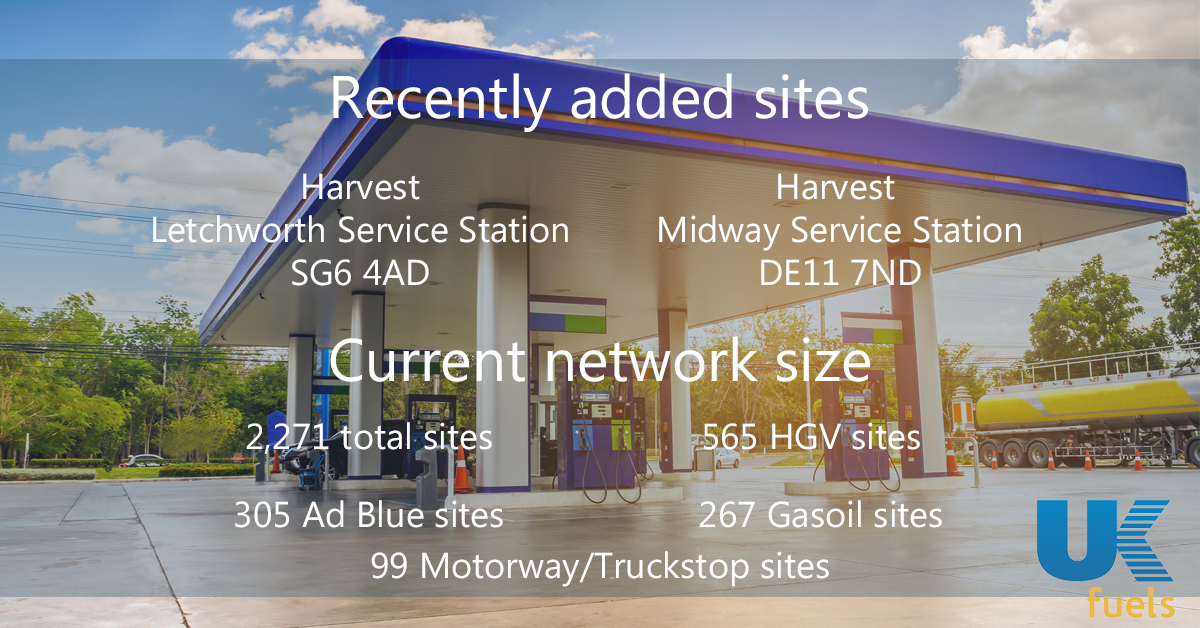 Find out what a UK Fuels card can do you for you here.
Alternatively apply online and start saving today.