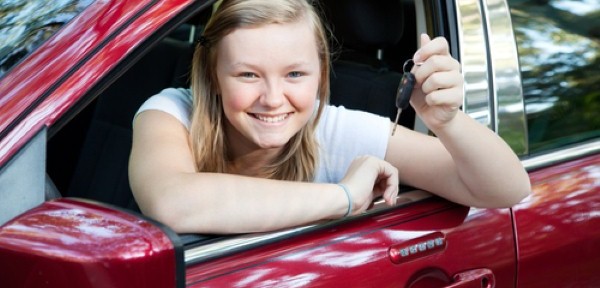 New drivers up and down the country have taken part in research from insurer Admiral that looks at their most common fears and apprehensions when first taking to the roads after passing their test.
According to the study's findings, 30 per cent of respondents stated their biggest worry when first driving solo was taking on 'difficult weather conditions', this was followed by 'driving after dark' for 29 per cent and 'driving alone' for 23 per cent.
Other concerns highlighted in the research were suffering a breakdown while unaccompanied (16 per cent), getting lost (15 per cent), crashing (15 per cent), driving with passengers in the car (ten per cent), not knowing how to refuel (five per cent) and not understanding road signs (four per cent).
Moreover, the survey showed that while 55 per cent of new drivers took to the roads on their own on the first day that they had passed their test, for seven per cent of drivers it took them at least a month to take this step.
However, what could be more surprising is the fact that for around one-quarter of all respondents (27 per cent), they said they had no nervousness at all when embarking on their life as a new driver.
Spokesman for Admiral MultiCar Justin Beddows commented: "It's perfectly natural to feel nervous when you first take your driving test. What is surprising is the number who said the main emotion they felt was confidence.
"I certainly didn't feel confident, and it's a memory that's stayed with me for the last 25 years!"