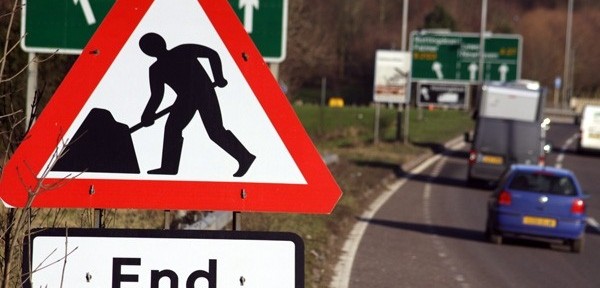 An end date for the delayed completion of essential improvement works for the A12 near Brentwood has now been set by Highways England.
Originally scheduled to be finished by the end of March, the organisation has now stated its engineers will have carried out all development work in the area by the end of July at the latest.
The project has focused on the route between junctions 11 and 12 and got underway in December. It covers a ten-mile stretch of the A12 and has seen the installation of new signage, improved drainage, upgraded safety barriers and widespread resurfacing.
A series of overnight contraflow measures have been in force in the area for the majority of the works and motorists using the route have been subject to a reduced speed limit as a result.
Two lanes of traffic have been kept open at all times to ensure travellers can continue to reach local destinations via the A12 even during periods of activity, while the contraflow has been removed during peak travel times to help limit disruption in the area to date.
Highways England project manager Anna Graham said: "The work has been more complex than we originally anticipated and with the overnight time constraints this has slowed down how quickly we can complete the work.
"By taking the extra time now and completing the job to a high standard, we can reduce the likelihood of future repairs."
She added that the organisation is aware of the disruption these extended delays will have caused to motorists in the area in recent months, but it is hoped that local road users will understand the importance of completing the project to the best possible standard to ensure the carriageway is as long-lasting and efficient as possible in the years ahead.