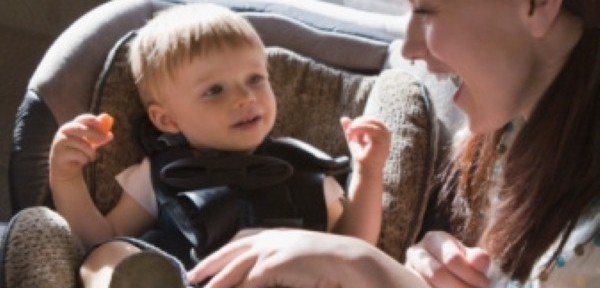 With school half-term taking place across many parts of the country right now, the Institute of Advanced Motorists (IAM) has taken this opportunity to offer some essential advice to all parents when fitting child seats in their cars.
IAM head of road safety Kevin Delaney argued: "Child seats are becoming increasingly complex these days and you need to check the height and weight of your child to get the best fit."
All parents should understand the importance of having the right seat that is suitable for their young ones age and size, as failure to do so can significantly increase their risk of injury should they be involved in an accident.
Drivers should also ensure the seat itself fits properly into the vehicle – it can take some time and research to ensure a child seat can be installed securely, but this effort is well spent if it means ensuring the safety of young ones.
Meanwhile, motorists are advised that all child seats come with an expiration date – usually around six years from new – so it is essential individuals take heed of this when installing seats and do not simply recycle old ones that may no longer offer the best security or support for children.
Finally, when it comes to securing children into a seat, parents are reminded to ensure their child is properly restrained and comfortable, as many children will have a tendency to wriggle around and the last thing drivers want is their young one getting free while the car is on the move.
Mr Delaney concluded: "If you have bought a new car the manufacturer will likely recommend a brand of car seat and your dealer should help you fit it.
"Many retailers are part of quality controlled schemes such as Good Egg and will offer a 'try before you buy' facility. Take advantage of this service if it is offered to you."