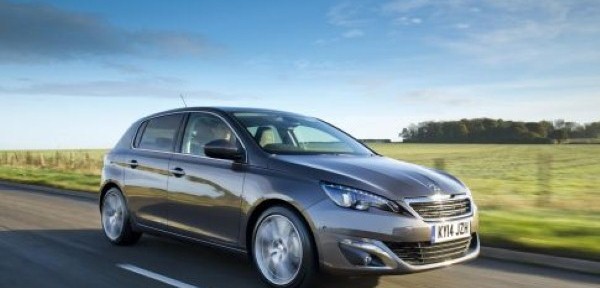 The Peugeot 308 has been named the best estate car to lease at the first ever ContractHireAndLeasing.com Car of the Year Awards 2014.
The awards ceremony celebrates the website's 15th anniversary as the UK's number one leasing site and celebrates the achievements of vehicle manufacturers and products.
Receiving the top accolade, the Peugot 308 SW beat every other car on the market, with the awards being judged by a team of industry professionals and motoring journalists. There were a total of 14 categories to choose from, so the process was far from easy.
James Fossdyke, author of ContractHireAndlLeasing.com, said that as the special anniversary was approaching, the company felt it was high time to recognise the achievements made within the industry.
The Peugeot 308 SW clearly made a strong impression, with both the model's practicalities and style bringing the French company its success and beating its rivals.
Mr Fossdyke said: "The new Peugeot 308 is a huge improvement on the old car, with chic styling and vastly superior driving dynamics, but the SW estate variant turns the Golf/Focus rival from challenger to market leader."
"The 660-litre boot is nothing short of cavernous and the 308 SW is one of the few estates to look better than the hatchback it's based on," he added.
Adding further comments, ContractHireAndLeasing.com's managing director Dave Timmis said: "As we celebrate 15 years as the UK's top leasing site, it was only right that we rewarded the very things that the whole industry is based on: the cars."
However, while Peugeot may have been the undisputed winner of the greatest award of the night, it by no means suggests that the other vehicles shortlisted weren't as worthy.
"A lot of very good models were left by the wayside during the selection process, but that's testament to how good the winners are," Mr Timmis added.