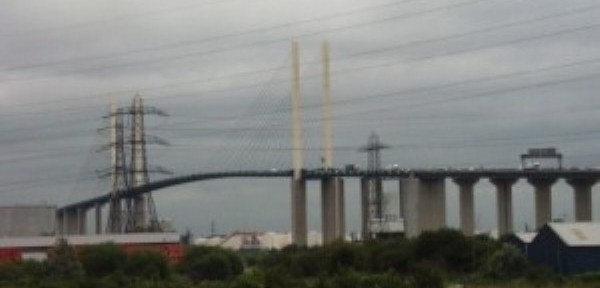 The vast of majority of journeys carried out via the Dartford Crossing in Kent have now been paid for under the Highways Agency's recently launched Dart Charge scheme.
According to the latest statistics regarding progress in terms of raising awareness for the scheme and ensuring members of the public are making use of Dart Charge, the agency showed how more than 90 per cent of all journeys completed in December have now been paid for.
This is an increase from the 85 per cent recorded at the end of December and represents significant progress in ensuring the scheme delivers real benefits for users in the years ahead.
In total, more than 570,000 Dart Charge accounts have now been set up for regular users of the crossing, while more than 1.5 million vehicles are now eligible for discounts on journeys using the structure as a result.
Since its launch at the end of November, Dart Charge has helped to considerably speed up journey times for travellers in the area, as it has done away with the previous process of tolling at barriers, which led to a significant build-up of congestion and stop-start traffic.
Highways Agency project director Nigel Gray said: "These figures show drivers are getting to know and understand Dart Charge, and that our approach of offering drivers an extended period to pay any vehicle's first crossing charge is getting the right results.
"The vast majority of drivers are paying Dart Charge and each day this continues to rise."
He added that anyone who uses the crossing on a regular basis should sign up to Dart Charge, as the discounts offered for account holders on travel can really add up.
Individuals who use the crossing and fail to pay are now being offered the chance to do so for 14 days penalty-free for a first offence, but this measure is to be phased out once the scheme itself is fully established.