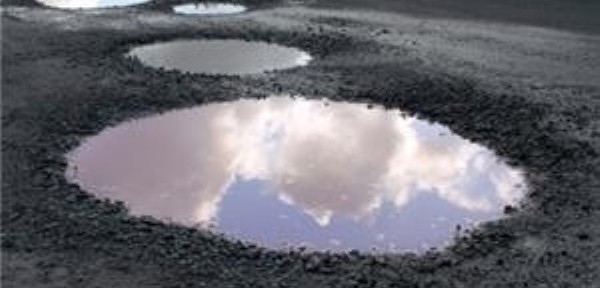 The Institute of Advanced Motorists (IAM) is calling upon the next government to make the dual issues of road safety and pothole prevention top priorities when it comes to the effective management of the nation's transport network.
A survey of more than 2,000 road users conducted by the organisation this month revealed 70 per cent of respondents would like to see a reduction in potholes on the UK's roads a chief aim during the next parliament.
Overall, the backlog of potholes that have built up in recent years following widespread reductions or freezes in roads maintenance budgets means the expense of fixing these issues could now breach the £12 billion mark.
A long-term commitment to increased funding for roads maintenance is therefore being called for, while the IAM has argued that improving the state of the UK's roads would also lead to an associated increase in road safety.
Furthermore, respondents to the survey argued the next government must focus on improvements in road safety across the board – especially given the fact the number of individuals either killed or seriously injured in road traffic accidents rose by four per cent in the 12 months to the end of September 2013 in comparison to the previous rolling year.
IAM director of policy and research Neil Greig commented: "No government can be complacent about these figures and we all need to do more to reduce the numbers killed and injured on our roads.
"Cuts in visible policing and road safety spending have had an impact. While these figures cannot be regarded as a trend, they are a major concern that the new Parliament must address."
He added that placing transport network issues at the top of the new government agenda will deliver significant benefits to the nation as a whole in the years ahead.