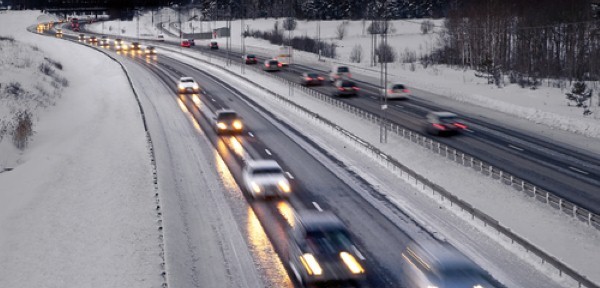 Winter weather so far this year has been milder than expected in many parts of the country, but that does not guarantee this will continue to hold true over the coming months.
As a result, vehicle recovery specialist GEM Motoring Assist has published a number of helpful tips for fleet operators and at-work motorists on how best to avoid the perils of adverse winter weather; helping as many people as possible to stay safe out on the roads even if conditions take a turn for the worse.
The organisation advises individuals to keep up to date with the latest weather forecasts for their area and any area they are planning journeys to before taking to the roads, as this will ensure drivers are fully prepared for anything the elements will have to throw at them.
Meanwhile, drivers should remember that when faced with snow, ice or excessively wet roads, it is always advisable to reduce one's speed accordingly and leave additional space between themselves and other road users.
In case of a breakdown or the need to make an unscheduled stop, it is also important for drivers to pack an emergency kit and carry it with them at all times.
This kit should include such items as a fully charged mobile phone, a torch, ice scraper, food, water, jump leads, first aid supplies, warm clothes and a supply of sand or gravel to get vehicles moving again if they get stuck.
GEM chief executive David Williams MBE commented: "Winter weather seldom arrives without warning. So if you need to drive, have a plan ready that can help you delay a journey.
"Agree to postpone a meeting or a visit if it's not vital. In that way, you're avoiding a lot of potential trouble for yourself and ensuring you won't be putting additional strain on emergency and recovery crews."